We stock oilfield and industrial clutch drive plates, clutch lining, disc brake pads, cathead lining, drawworks disc brakes and even replacement pads for your Chinese built drawworks.
If you have a special need for a specific drive plate, brake pad or lining, call us and let us prepare a quote for your particular design. We can build your brake blocks, pads and lining for mining winches, draglines, cranes, etc. Whatever the special friction characteristics your application may need, we can provide it.
Because of our efficient production procedures, our distributor/wholesale pricing on these parts cannot be beat. Call us to find out how you can join us and compete in this lucrative market.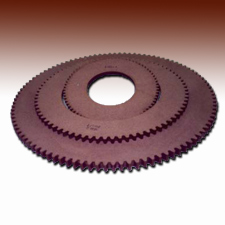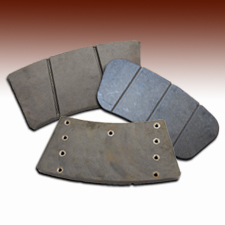 Drive Plates for All Clutches – Disc Brake Pads for Drawworks – Chinese Drawworks Replacement Pads
Cathead Lining – Specially Designed Friction To Your Requirements